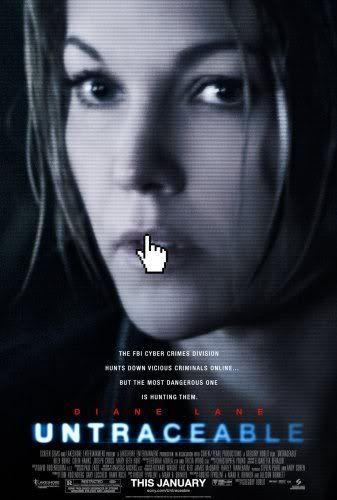 Untraceable
came out a few years ago and completely flew under my radar. I only remember seeing a brief glimpse of the trailer at the theater thinking that Diane Lane is still pretty damn hot for her age (so sue me). Oh yeah, and Tom Hanks' son was in it, so I figured my sister, who is a huge Tom Hanks fan, would probably end up watching it. In any case, a friend recommended it to me after we had mentioned the movie
Se7en
in conversation. Truth be told, it is a passable thriller, but nowhere near as good as
Silence of the Lambs
or
Se7en
. Not by a long shot...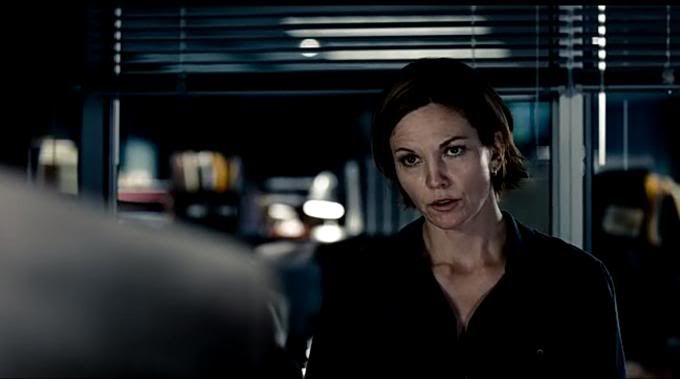 Diane Lane stars as a cyber nerd working for the FBI. She probably hates ebaumsworld.
Jennifer Marsh (Diane Lane) and Griffin Dowd (Colin Hanks) are FBI agents working assigned to the cyber crimes unit in Portland. By night, they patrol that dastardly place known as the Internet, and take on the evils of the world like peer-to-peer networks, credit card scams, and murdering psychopaths. After an anonymous tip, Jennifer and Griffin begin to investigate "KillWithMe.com." The site is run by a sadistic bastard who posts a live streaming video of a kitten being tortured. The site starts getting visits, and is apparently very difficult to shut down. Jennifer informs her superiors about the website, but seeing as how the servers hosting the site are located out of their jurisdiction in Russia and only a cat was hurt, she's rebuffed.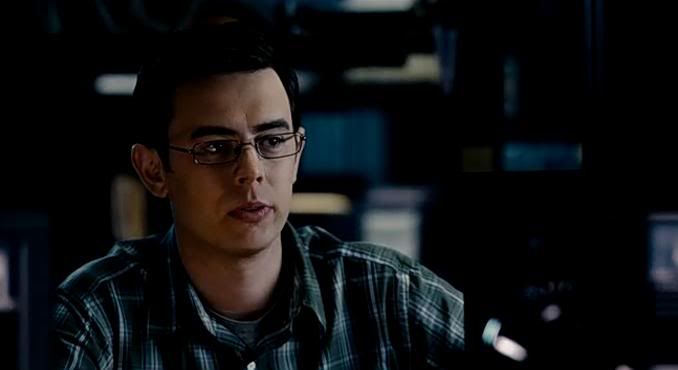 Colin Hanks up in this bitch!
A few days later, the sadist moves on to torturing humans. A poor schmuck gets kidnapped at a hockey game, and becomes the next attraction on the site. The site displays a message, claiming that the more visits the site gets, the faster the person will be killed. Within hours, the site starts receiving millions of new visitors. Finally, Jennifer's bosses realize they have a real problem on their hands. Another FBI agent is sent to assist Jennifer in the investigation, as the website's owner starts killing more people in more gruesome ways. The stakes get higher once the killer begins to target Jennifer's family and her colleagues at the Bureau.
KillWithMe.com. New site, same old retard YouTube comments.
Overall,
Untraceable
is a passable thriller. It didn't win any awards, and it sure as hell didn't really deserve any. It follows most horror movie/slasher cliches down to a t, and the only saving grace to it is Diane Lane who does a good job with her role. Colin Hanks is fairly decent as well, but it's hard for anyone to shine when the script is so lame. One of my biggest problems with the movie was the ridiculous amount of stupid mistakes. For one, the FBI and the government, with all its money and resources, can't shut down a single website? Come on now. And Jennifer makes several stupid, stupid mistakes that no cop would ever do. In one scene, she's an experienced, smart cop, and in the next she's a typical horror movie bimbo who can't think to save her life.
Serial killer movies are hard to pull off, it's no surprise. What makes
Untraceable
score even lower than I'd normally give this type of thriller is the fact that it apparently has some sort of "message" about society's fascination with torture porn and sadism. * Yawn. * Yet, the movie tries to squeeze as much shock potential out of it's own scenes of grisly torture. A dude gets bathed in sulfuric acid, another gets burned alive with heating lamps, etc. Hypocrites.
TL;DR - A serial killer streams his murders online. Still gets less views than Keyboard Cat - 4/10