If you were born sometime in the last half century, chances are you've played the greatest first person shooter in the world.
GoldenEye 007
was the best thing since sliced bread came along, and made the Nintendo 64 a lot cooler than it really was. All the kids with Playstations were secretly jealous that your little Japanese box had it and they didn't. You probably enjoyed their tears. And all was good. Suffice to say, the movie the game was based on was not too shabby itself. It's undoubtedly one of the better modern Bond flicks, and the best featuring Pierce Brosnan.
New Bond. Same old great Q.
Compared to some of the other ridiculous plots that Bond movies had to suffer through (
Moonraker
, anyone?),
GoldenEye
is actually an above-average 007 story. Sean Bean plays Bond's rival and turncoat agent 006 and has help from a Georgian assassin played by Famke Jansen, who kills guys she seduces with her massive thighs of steel. Sometimes, she uses an AK-47. Yeah, the AK-47 is probably more effective, but the thighs have style going for them. That being said, Bean is a stand-up guy whenever it comes to playing villains, and his 006/Alec Travelyan is one of the most memorable in recent 007 outings. He's no Baron Samedi or Jaws, but he's cunning, ruthless and knows Bond almost like a brother. An interesting twist later reveals his reasons for betraying James, and overall,
GoldenEye
enjoys a better script than the Brosnan sequels that were to follow.
Bond destroys most of Moscow in a tank. Napoleon and Hitler, eat your heart out...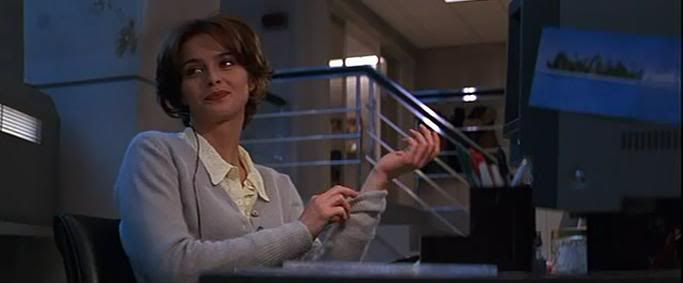 Only in a Bond movie could a computer nerd be hot.
GoldenEye
is a much more action-oriented film than the newer
Casino Royale
and was probably responsible for saving a franchise that had been languishing after the last of the Timothy Dalton-helmed Bonds had been sucking pretty badly. It brought some new blood, faster pacing and smarter direction to the series and kept it somewhat more relevant to a newer audience. If you're a Bond fan, or enjoy action movies of a tad higher standard than the latest Vin Diesel bullshit, give it a watch.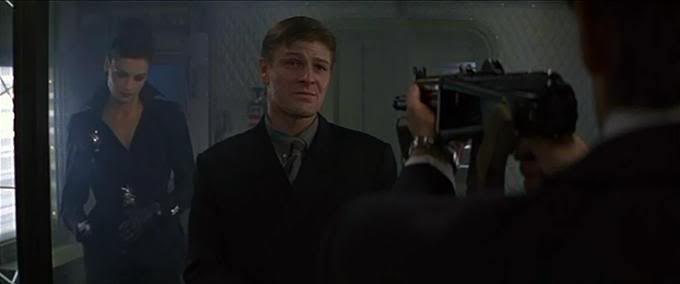 I always did hate the train level in that game.
tl;dr: GoldenEye 007 was based on a movie which in fact did not suck. 7.5/10